Established for over 35 years
Welcome to Equestrian Surfaces Ltd
We manufacture, supply and install world-class equestrian surfaces for riders globally.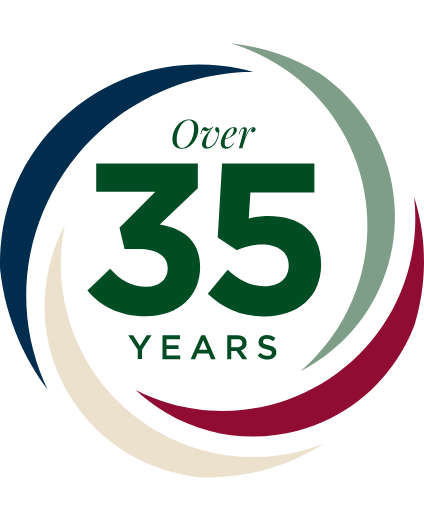 At Equestrian Surfaces, we provide manufacturing and construction services for private, professional and commercial equine enthusiasts who seek the safest footing for their horses while maximising performance. Each artificial surface is a blend of sand, fibre and wax that allows horses to perform optimally and stay sound through consistency and quality.
Unlike other companies, we are a family-run business with over 35 years of experience delivering products, over a million times, to the highest quality, coupled with excellent customer service, with a care for recycling and the environment at the heart of the business.
Get in touch
Where it all began
Our history
The company was set up as Pally Plant by our founder, Paul Harper.
The business expanded to incorporate Equestrian Surfaces Ltd.
We won our first equestrian client, who required our team to excavate his site for an outdoor horse arena. This was our first outdoor arena construction job, where we laid a sand and rubber surface.
We began to manufacture our own pre-mixed surfaces at our facility in Lancashire. Arti Turf was our first non-waxed, pre-mixed surface, and Cushion Track Classic was our first waxed surface, and one of the first waxed surfaces available in the UK market. Cushion Track Classic remains to be our signature surface, and is still a favourite with clients across the globe.
The time was right to make the move to a new mixing facility in Padiham, Lancashire.
We set up a second mixing facility in Wiltshire to provide pre-mixed surfaces for customers in the South of England.
We were commissioned to provide surfaces for the Queen's Golden Jubilee, and we set up a third mixing facility in Windsor in order to see this achieved.
We won a 5-year contract to provide the surfaces for both Horse of the Year Show and the British National Show.
Our partner company, Equestrian Surfaces Ireland Ltd., was set up.
We won our first international contract - a track and arena in Dubai.
We purchased our new manufacturing facility for producing synthetic fibres, based in Burnley.
20,000 tonnes of our Cushion Track Racing surface, produced at our facility in Burnley, were shipped over to Hollywood Park Racecourse in the U.S.A..
Our specialist team travelled over to Santa Anita Racecourse in the U.S.A. to mix 20,000 tonnes of surface on site.
We won a contract for Sunshine Coast Turf Club in Australia, where our team mixed all 12,000 tonnes of Cushion Track Racing surface on site, before supervising the installation over a 9-month turnkey operation.
We gained approval from the Environmental Agency in the 'End of Waste' test for the synthetic fibres used in our equine surfaces.
We were awarded the BS EN ISO9001 accreditation for the manufacture, supply and installation of synthetic riding surfaces.
Our surfaces were laid at the prestigious Addington Equestrian Centre.
The 7,200 sq. m. outdoor arena and all-weather cross-country jumps at David Broome Event Centre in Wales were surfaced by our team.
We relocated our mixing facility and moved to our present site at Arclid Hall in Cheshire.
We surfaced (and attended) the Liverpool International Horse Show, carrying out essential maintenance works throughout the event to ensure the surface was kept consistent for every competitor.
We became the official surface provider for the British Showjumping National Training Centre, which functioned as the training venue for several equestrian Olympic competitors, including Team GB, in the run-up to the Tokyo 2020 Olympics.
Find out more
Request a callback
More about what we do
Our Services