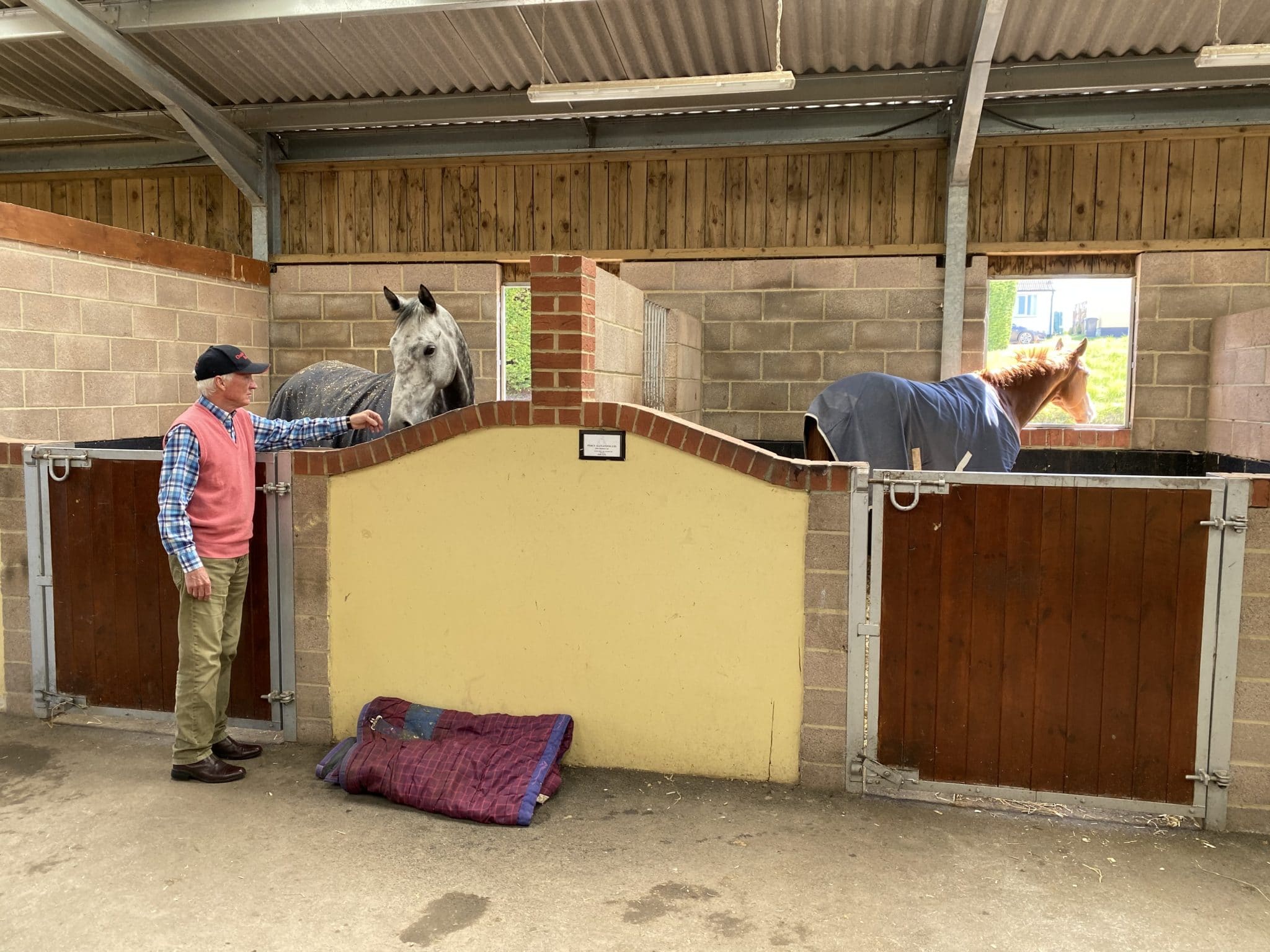 27.04
2020
Charlie Mann – My Experience of the Lockdown
Illustrious racehorse trainer Charlie Mann talks everyday life and combating the confusion surrounding the coronavirus lockdown.
My day normally starts at 5.30am, when I'm rudely awakened by my alarm. Once dressed, I head into the yard to catch up with my Head Lad and make sure there aren't any issues. I then have coffee and a quick look at the papers – alas, there isn't a Racing Post at the moment – before 'first lot' pulls out of the barn at 7am prompt.
COVID-19 and the lockdown it has brought upon us has undeniably had a huge impact. We had thirty horses in and ready to run up until the outbreak, and we managed to get a winner and a third at the beginning of the week, just before racing locked down. It was hugely frustrating for both myself and my team here at Neardown, as we know from those results that the horses were finally back in form following a minor virus which had travelled around the yard like wildfire.
The most difficult element we've had to combat during this time has been the uncertainty of it all. With a situation that is regularly changing, and with developments occurring so rapidly, we've had to do our best and make some difficult decisions to adapt. We were originally told by the BHA that racing would resume on 1st May, so I made the tough decision to finish nineteen horses off for the season and keep just eleven going to run through the summer. Then, a few weeks ago, the update came that jump racing would now be starting on 1st July. Having already had to make the decision to lose a couple of good members of staff, we are now down to just four horses being ridden out, as these horses may run on the flat when racing continues behind closed doors from 1st May.
In terms of the impact I've seen coronavirus make more locally, plenty of horses from various yards in Lambourn still have to be exercised, so the gallops are still very busy in the mornings. Whilst the start of my mornings remain the same as ever, after watching just four in one string every day, I find it's sometimes difficult to stay motivated. Although organisations are trying to address the situation and adapt accordingly, with a number of ideas and new dates being suggested, it's difficult to know how much to do with the horses in the mornings. Just a few days ago, we were told that both the Guineas and Derby meetings will be postponed, and that Royal Ascot will be held behind closed doors this year, which could be interesting as the dress code for the one owner and one trainer per horse will still apply.
During this lockdown, it's fair to say I've had to find other activities to keep my hands, and my mind, busy. I am not a great gardener, but I have spent a lot of time mowing lawns and strimming hedges, as I'm sure many others have. The dog was so surprised I took her for a walk the other day that she ran home and I thought I'd lost her down a rabbit hole! My wife says I'm getting under her feet, and I do worry for my liver the longer this lockdown is in effect!
We are, of course, grateful to be in the countryside, where we can enjoy the fresh air and the sunshine in our own space. I think it's the uncertainty of it all that's making the situation more challenging. Here's hoping that a definitive plan is released soon so that everyone can finally have something to work towards – I'm sure with it some motivation and clarity of thought would also be returned!