17.01
2022
2021: A Year in Review
Still recovering from the rollercoaster of a year that was 2020, when we not only faced a global pandemic head-on, but were also set the task of rebuilding following a fire at our production yard, 2021 brought along with it it's own challenges, but we're pleased to say that we ended the year on a high! 
Reflecting on the last 12 months, here's what our 2021 looked like at a glance…
Above Photo Credit: British Showjumping
We supported the training needs of our Olympic ambassadors
Following 12 months on site, our team completed works on the British Showjumping National Training Centre in Hothorpe, which functioned as the quarantine facility for those heading out to compete in the Tokyo 2020 Olympic Games and played host to Olympic horses and riders from all disciplines, including our own ambassadors Alex Hua Tian (Team China eventing), Sophie Wells MBE (Team GB Paralympic dressage), and Gareth Hughes (Team GB dressage reserve). 
A return to live events
After a long 12 months of cancelled events and a blank calendar, 2021 saw the return of live spectator sports, and we were once again able to fill our diaries and head out to show our support at live equestrian events across the country. 
Team GB triumphed at the Tokyo Olympic Games
The British dressage team performed brilliantly at the Olympics, with Charlotte Dujardin, Carl Hester and Lottie Fry impressing judges to claim the team bronze, and Charlotte winning hearts with her loveable chestnut gelding Gio, along with the individual bronze. 
Team GB brought home the silver at the 29th European Dressage Championships
Just weeks after Team GB's incredible dressage performance in Tokyo, further success for Great Britain came when the three reunited, along with Equestrian Surfaces ambassador Gareth Hughes, to secure the silver medal in the FEI European Dressage Championships, held in Hagen, Germany. 
Plans for the new FEI Footing Standard were rolled out
At the close of 2021, the International Federation for Equestrian Sports (FEI) proposed that a new Footing Standard for all surfaces should be implemented in order to improve horse health and performance. The new standard, which will see a number of additional tests introduced at the production and manufacturing stages, as well as tests conducted with a mechanical hoof once a surface has been laid, is set to be piloted at a number of FEI series events throughout this year. 
We saw the first female Grand National winner
Grand National history was made at Aintree in April 2021, when Irish jockey Rachael Blackmore was first past the post with Minella Times to claim the title of the first woman ever to win the National. 
We said goodbye to the Duke of Edinburgh
Prince Philip, Duke of Edinburgh, sadly passed away in April, just two months before his 100th birthday. Having acted as president of the FEI from 1964 to 1986, and as one of the top British polo players in the 1980s, the Duke leaves behind an incredible legacy in the equestrian world, and is largely credited for creating the sport of combined driving. 
Nothing but medals for Team GB in the Tokyo Paralympic Games
Sir Lee Pearson, Natasha Baker and our own ambassador Sophie Wells triumphed at the Tokyo 2020 Paralympic Games, bringing home the seventh team gold for Team GB. 
We were pleased to see Sophie succeed in the Games, claiming silver in the Individual Test Grade V and placing 4th in the Individual Freestyle. Meanwhile, Sir Lee Pearson added a further two golds to his tally, bringing his total to 14! 
The retirement of a legend
Six-time Olympian Andrew Nicholson announced his retirement from top-level eventing at Blenheim Palace International Horse Trials, instead turning his focus to producing horses to two- and three-star level. 
Success at the FEI European Eventing Championships
Piggy March, Nicola Wilson and Sarah Buillmore formed the all-female British squad that travelled to Avenches, Switzerland, to compete in the FEI European Eventing Championships back in September 2021. The women triumphed, bringing home every single medal available, including a 23rd team gold for Britain! 
Changes made to the Olympic pentathlon
In reviewing concerns raised for the welfare of horses in the modern pentathlon at Tokyo 2020, the UIPM (Union Internationale de Pentathalon Moderne) released a statement announcing historic changes due to be made to the sport being made to the sport following the Paris 2024 Olympic Games, after which showjumping will no longer feature as a pentathlon event. 
We completed a whole host of exciting new projects
Our teams were hard at work throughout 2021, travelling up and down the country to supply, install and maintain surfaces on a range of indoor and outdoor arenas for private clients, equestrian schools, gallops and training tracks, and professional competition grounds. In addition to commencing and completing works for a number of high-profile racing clients, including Olly Murphy, Warren Greatrex, Charlie Longsdon, Daragh Bourke, and the prestigious Jockey Club Estates sites at Lambourn and Newmarket, we were thrilled to see over 2,300 tonnes of our surface shipped out to the Royal Military Base in Qatar!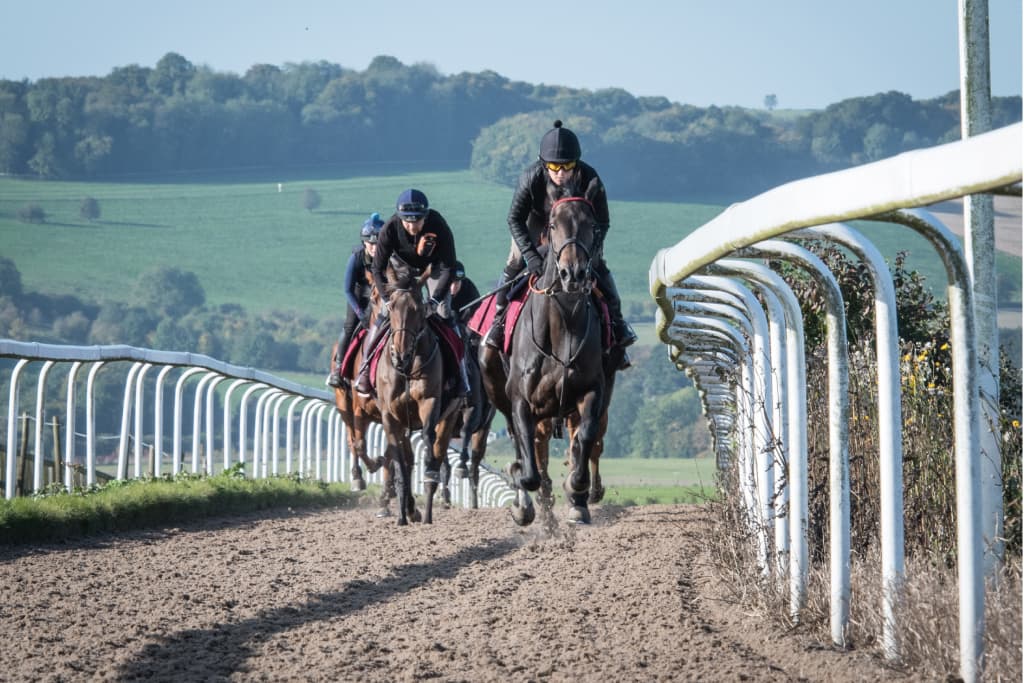 We recovered from the fire 
Following the accidental fire which took place at one of our production buildings in Burnley during the spring of 2020, our teams pulled together and worked hard throughout the course of the year to get our operations back up and running. 
As of autumn 2021, all building works have been completed and we're pleased to see our production facilities looking better than ever!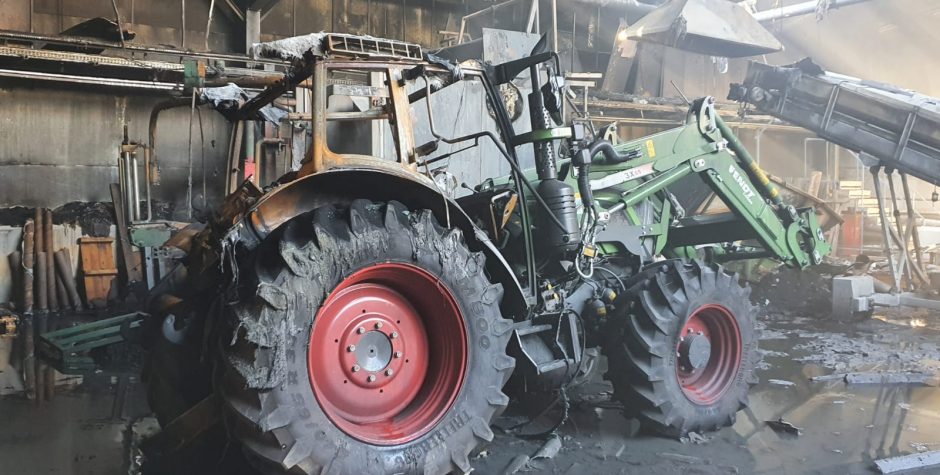 We welcomed on board new team members 
During the summer, we expanded our team with the inclusion of Will Humphreys, who came on board as our new Head of Racing, tasked with targeting and developing the racing side of our business. With our new racing brand now in development and lots of exciting plans in place for 2022, we're looking forward to seeing all of Will's hard work come to fruition over the coming months! 
Towards the end of the year, our production department gained an excellent new team member in Martin Cunningham. David Joliffe, our Production Manager, said: "Martin excelled in his trial period from the agency and has been a valuable addition to the team. He's shown fantastic motivation and has proved that he can handle pretty much anything!" 
We got ourselves some new trucks 
Early in 2021, we incorporated two new Scania HGV trucks into our operations. Driven by team members Paul and Sam, the trucks were seen travelling up and down the country, racking up the miles delivering our surfaces to clients across the UK, and they've helped us to streamline our processes and boost efficiency! 
We ended the year on a high! 
By the end of 2021, we had manufactured and sold 48,910 tonnes of premixed surface to happy customers across the globe!