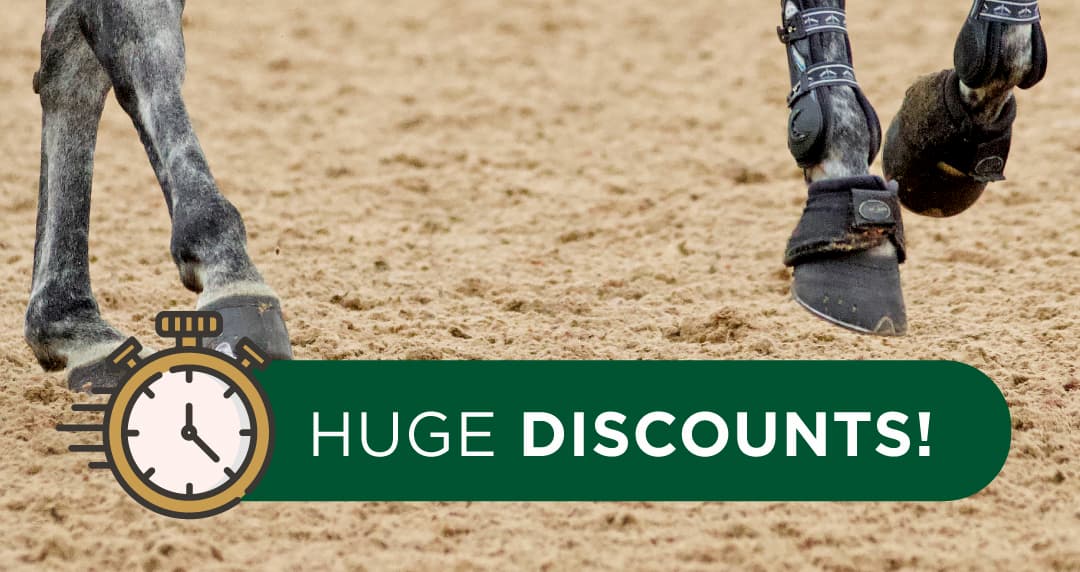 18.12
2020
Enjoy huge savings on our Cushion Track surfaces this Christmas!
This year may not have given us all that much to celebrate, but we're going to change that this Christmas. We're ready to say so long to 2020, and we're going to do it in style! 
At this time of year, our teams would usually have all hands on deck to ensure everything is set up and ready to go at Liverpool International Horse Show – one of the most prestigious events in the equestrian calendar, which welcomes riders and competitors from all over the world. 
Each year, after the show has concluded and the winners have taken their trophies home, we would usually offer the used surface to our customers at 'show rate'. 
Sadly, this year's event has been unable to go ahead due to the restrictions that are currently in place in light of the pandemic, so there's no second-hand surface for us to sell… 
Instead, we've decided to create an unbeatable end-of-year offer. Are you ready? 
Purchase a brand-new Cushion Track surface before the end of 2020, and you'll receive it at second-hand cost! 
We told you it was unbeatable! 
To receive your brand-new Cushion Track surface at a heavily discounted price, simply place your order with us by the end of December and select a date before 31st March 2021 to have it delivered. 
Interested? Here's what riders at 2019's Liverpool International Horse Show had to say about our surface: 
'I thought the surface was great and all horses performed very well throughout the show. A good surface is key to a horse's performance and health when competing regularly, so it's a pleasure to be able to ride on a surface of such good standard.'
Robert Murphy 
'The surface is such an important factor in impacting how horses perform. I'm very thankful to the team at Equestrian Surfaces Ltd who kept the ground in impeccable condition at Liverpool International Horse Show. I'm sure this helped my horse, Eau Claire V, have a spring in her step as she won the Am-A 1.25m! As a rider, it really does give you peace of mind when the surface is of such good quality – our horses' wellbeing is always our utmost priority!' 
Grace Wallace 
Call the team on 01282 834970, or email us at info@equestriansurfaces.co.uk for more details!