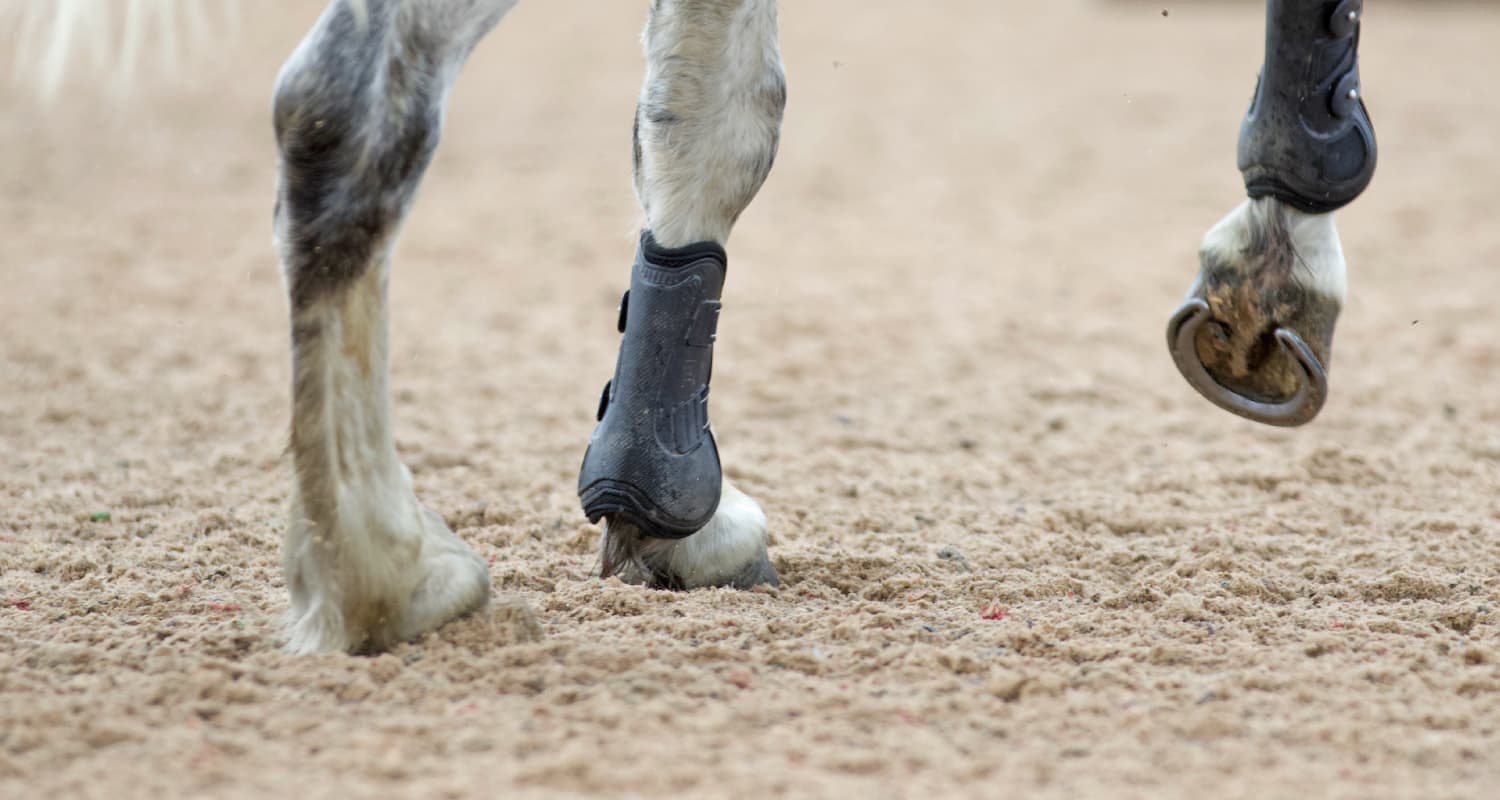 22.11
2021
Ongoing Projects – UK & International
In addition to providing construction, installation and maintenance services for clients across the country, we've been commissioned to work on three very exciting projects for the prestigious Jockey Club, and we've had a large shipment of surface requested in Qatar! 
Here's a bit more about the larger projects we're currently working on, which we're expecting to see completed in the coming weeks! 
Jockey Club Estates, Lambourn 
Supplying 1,511 tonnes of Cushion Track Premier for the famous long gallop at Lambourn 
Our Cushion Track Premier was requested to replace the existing surface on the 9-furlong (1,800m) by 4.5m-wide gallop at Jockey Club Estates in Lambourn, and our teams have been hard at work making it happen! 
This gallop starts with an incline from the main collection point, gradually flattening out towards the top, and will be used by up to 500 horses every day, and some of the best-regarded trainers in the industry, including Warren Greatrex, Ed Walker, and Richard Hughes. 
Jockey Club Estates, Newmarket 
Delivering 2,158 tonnes of Cushion Track Premier for the side hill gallop at Newmarket 
We were commissioned to replace the existing surface on the 9-furlong by 4.5m-wide side hill gallop at Jockey Club Estates in Newmarket. One of the steepest gallops in the area, the surface will be used by up to 1,500 horses every day and relied upon by some of the biggest names in racing, including John Gosdon, Sir Michael Stoute, and Godolphin. 
The Royal Military Base, Qatar
Sending 2,308 tonnes of our sand & synthetic fibre surface overseas 
We were delighted to see 2,308 tonnes of sand and synthetic fibre loaded safely onto a ship bound for the Royal Military Base in Qatar, along with 11,580 sq. m. of Ottomat, and a 2.3m Trackmaster grader. 
The purpose of the Ottomat system is to assist in the retention of moisture in the extremely warm and dry climate of Qatar.
Filling 105 freight containers, the surface has officially set sail and is expected to arrive in Qatar at the end of November, having spent 28 days at sea! 
The surface will be used for two arenas – one indoor and one outdoor – and Thomas Harper, Sales Director here at Equestrian Surfaces Ltd., will be travelling to the site in December to oversee the installation. 
Our team has been hard at work in the office, preparing hundreds of pages of customs documentation to allow the shipment to be accepted into Qatar. 
Interested in finding out more about our surfaces and services? Our team is on hand to answer any questions you may have about arena planning, construction, maintenance, surface supply, and Trackmaster graders. Get in touch today!