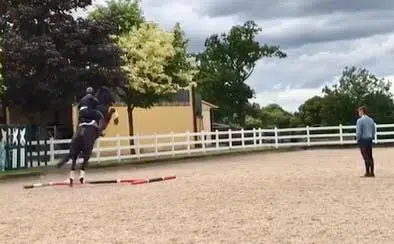 02.07
2018
Annual maintenance at Eilberg Dressage puts the sprig back in the horses steps !
Annual maintenance has taken place at the home of Eilberg dressage, where the hugely talented Michael and Maria train under the watchful eye of Ferdi.
Both indoor/ outdoor and turnout pens house our CUSHION TRACK surface. The maintenance takes place annually to make sure these dressage super stars are training on the very best.
For information on any of our maintenance packages please contact the office.