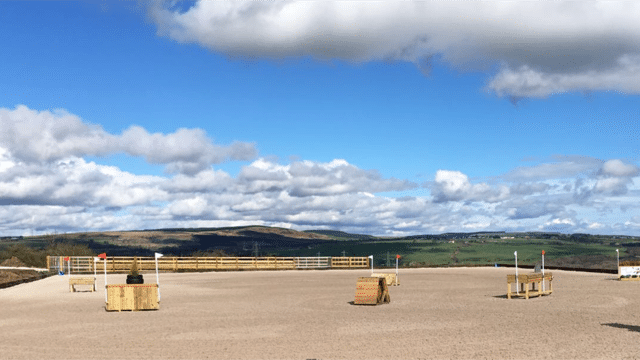 15.09
2017
Ben 'Yehboi' Hobday joins forces with Equestrian Surfaces Ltd
Ben Hobday moves bases and sets up a fantastic new facility which would be every riders dream! The surface of choice for this huge 60m x 40m outdoor arena was our white multi washed silica sand along with our Economy stabilising fibres. This surface option is laid separately with the sand first & then the stabilising fibre on top, then completed by being power harrowed to incorporate the two to complete one fantastic environmentally friendly surface.
This surface is moisture dependent but our current climate and with maintenance the surface rides fantastic and the horses love it, and performs for both flat and jumping .
If its good enough for Hobday its good enough for you !