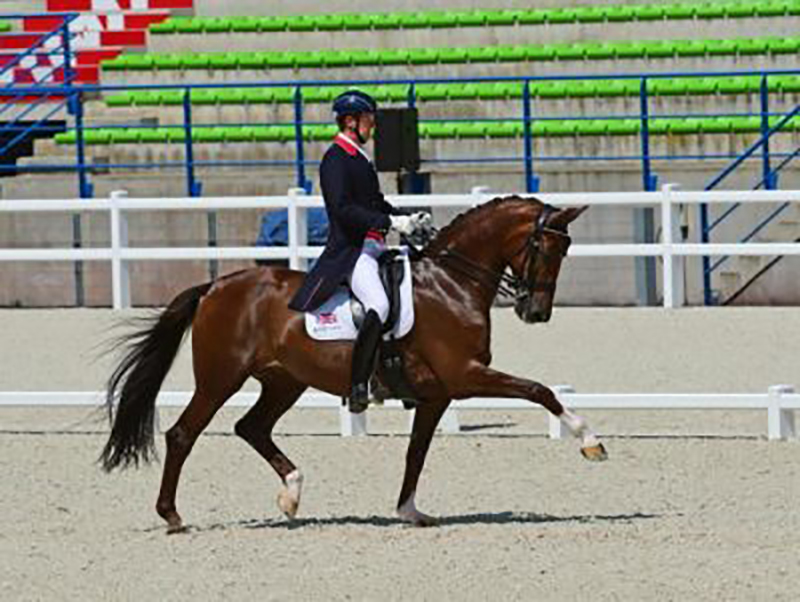 04.01
2016
Gareth Hughes, Hughes Dressage
Gareth and Rebecca Hughes are international dressage riders and are based out of Bishops Bridge Farm in Warwickshire.
Over the past 10 years, Gareth has amassed over 30 National and International titles at small tour to Grand Prix. He has represented Great Britain at the Nations Cup in Rotterdam 2012, was shortlisted for the London Olympic Games in 2012 and has been selected now for the World Equestrian Games in France 2014.
In 2008 Rebecca won the Prix St Georges Freestyle National Championship on Felicity Scott's Shining Light and went on to be 2nd at Hartpury International having just missed top spot on collective marks to the infamous Carl Hester. Over the following 3 years, Rebecca and Shining Light were consistently ranked in the top 7 British Small Tour rankings and were placed in the top 10 at Hickstead Internationals, Hartpury Internations, Hansbeke in Belguim and at the National Championships at Psg and Intermediaire 1.
"Working with Elite Dressage Horses, we need a surface which is secure, can't move but must give. The Cushion Track Classic does exactly that. Training 35 horses per day, I would have been maintaining my old surface every day, now i do it every other week. I have without doubt noticed an improved performance in my horse and I guarantee you will too."