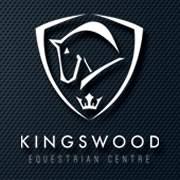 26.05
2017
Kingswood Equestrian Centre
Surface upgrade for Kingswood Equestrian Centre 
We are currently working at Kingswood Equestrian Centre where we are upgrading the indoor and outdoor arenas.
The surfaces will be upgraded to our Soundtrack. This surface is made up of multi washed silica sand, environmentally approved stabilising fibres and a unique blend of wax coating.
Soundtrack has been specifically developed to cater for a variety of disciplines. It has been designed to promote soundness in horses. With the hectic training regimes we put on our horses, this surface allows for a huge reduction in injuries and lameness.