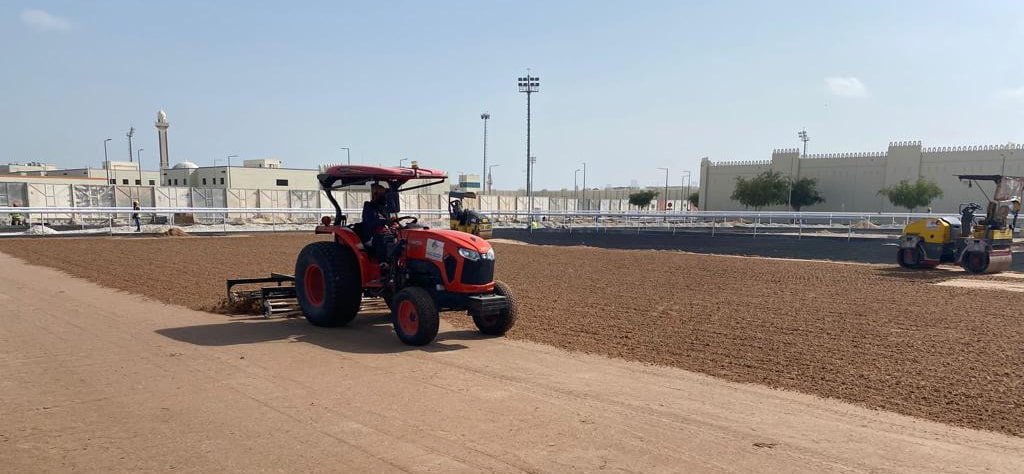 29.03
2022
Ongoing works overseas – our latest project in Qatar
Shipping our Sand & Synthetic Fibres over 4,000 miles across the globe…
We were delighted to be selected as the official surface supplier for the Royal Military Base in Doha, Qatar, at the end of 2021. After 2,315 tonnes of our Sand & Synthetic Fibre pre-mixed surface spent several weeks at sea, making its way to its final destination, we're pleased to see it now installed on the two 4,250 sq. m. outdoor arenas that are on site.
The surface was shipped along with 11,580 sq. m. of Ottomat – a sub-surface moisture retention system which will help to ensure the surface doesn't become too dry in the extremely warm climate of Qatar. 
"We're honoured to have been involved in this project, and we look forward to seeing all three arenas – the two outdoors and the 3,000 sq. m. indoor, which is currently under construction – finished with our surface in place," says Equestrian Surfaces Director, Tom Harper. "It was a pleasure to travel over to Qatar back in December and assist with the structure of the foundation system. In such a warm climate, making sure the surface doesn't dry out is a top priority, therefore it was important to us that we have a member of our own team on site to support the client and oversee the construction of the base works, which play a key role in affecting the moisture retention rating of the surface. After seven days in the glorious sunshine, it was great to see the works all completed to a high standard and the surface put into place, ready for years of use."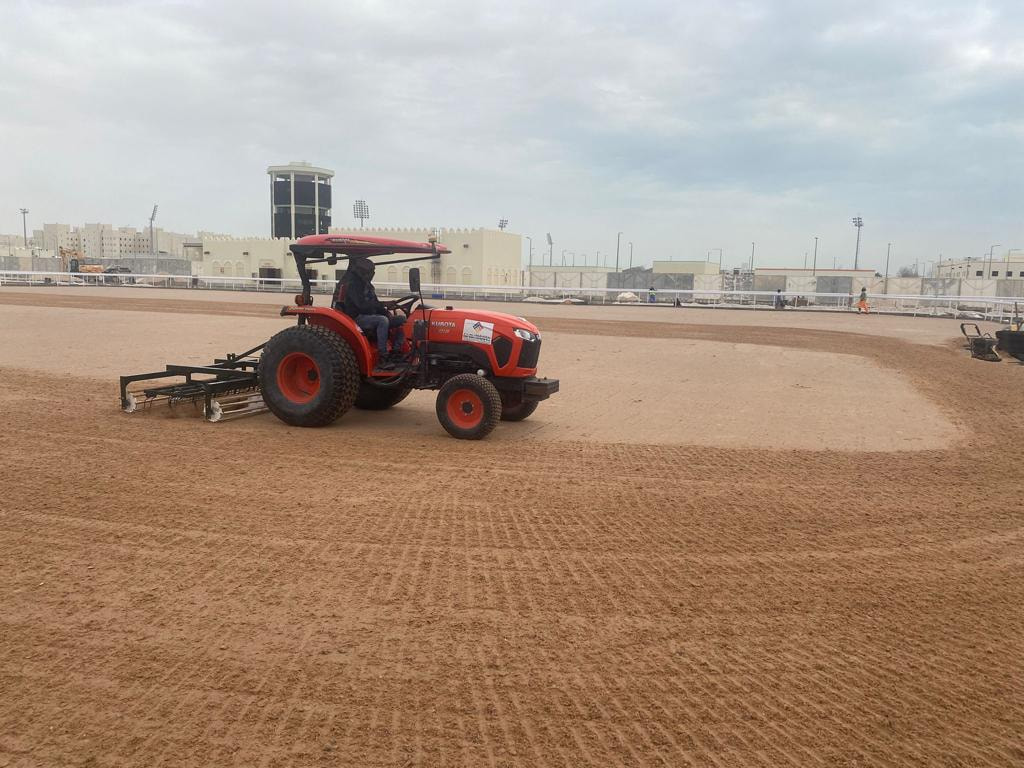 Interested in finding out more about our surfaces and services? Our team is available to answer any questions you may have about arena planning, construction, maintenance, surface supply, and Trackmaster graders. Get in touch today!