Non-Waxed Surfaces
Our surface range
Our non-waxed surfaces offer a low-cost alternative without compromising on quality.
Non-waxed surfaces, such as blended sand and fibre, offer a low-cost alternative, providing a more economical option without compromising on quality or performance. With no wax content in their makeup they do, however, have increased maintenance requirements: in the form of irrigation. 
Non-waxed (or 'dry') surfaces are likely to be affected more by changes in climate, so it's important to be prepared for an increase in your maintenance routine when the climate is especially hot and dry, or cold and wet. Regular irrigation and grading will be required, particularly in dry weather, to manage the moisture levels within the surface and keep it performing at its best.
GET IN TOUCH
BENEFITS
Suitable for use with all disciplines 

Ideal for outdoor arenas

Will provide a consistent and supportive footing, as long as it's maintained regularly 

High-performance, high-quality, low-cost 

Long-lasting, with excellent performance and energy return
Why choose Equestrian Surfaces Ltd?
We know how much of an investment a new surface is, and we're committed to helping you find the right surface for your needs. With over 35 years in business, you can trust our team of experts to help you select a high-quality, long-lasting surface that performs well and is suited to your individual requirements. 
At Equestrian Surfaces, we invest heavily into product innovation. The composition of each surface within our waxed and non-waxed ranges is informed by extensive research and our years of experience as industry leaders.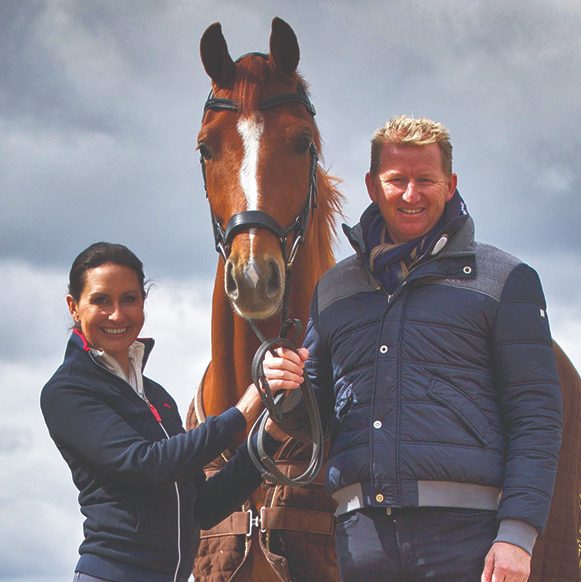 Used & loved by
Gareth & Rebecca Hughes
"We use Equestrian Surfaces for both our indoor and outdoor arenas; I can honestly say the quality of the product is second to none, it definitely improves the quality, confidence and movement of our horses."
Find out more
Request a callback
Keep your surface performing at its best
We'll help to maintain your surface
Carrying out thorough and regular maintenance on your surface is the only way to guarantee its longevity and to ensure it continues to offer the best support, cushioning and energy return, helping to prevent injury and keep your horse safe.
Find out more