Gallop Surfaces
Surface by application
Premium riding surfaces supporting movement at high speeds.
Expertly developed to offer consistency, durability, and excellent levels of grip and shock absorption in all weathers, we produce a number of surfaces well suited for use on gallops and canter tracks, each one remaining adaptable in accordance with the needs and goals of the trainer and/or rider. 
With the ability to perform equally well as a looser surface, for physically working horses that little bit harder, or when rolled tighter, creating a faster surface which offers support when working at high speed, our surfaces come highly recommended by professional jockeys and horse trainers alike, and are known within the industry for their quality and performance, minimising injury, reducing kickback and increasing stability.
Good performance in all weather conditions
High-quality and dust-free waxed surfaces
Hard-wearing and durable, requiring minimal maintenance
Excellent support and energy return
Reduced risk of injury
Consistent footing and optimal support
Find out more
Request a callback
5 Simple Steps
Find your
ideal surface
Unsure about your options? Follow our three simple steps to find out which is the perfect surface for you.
Find your surface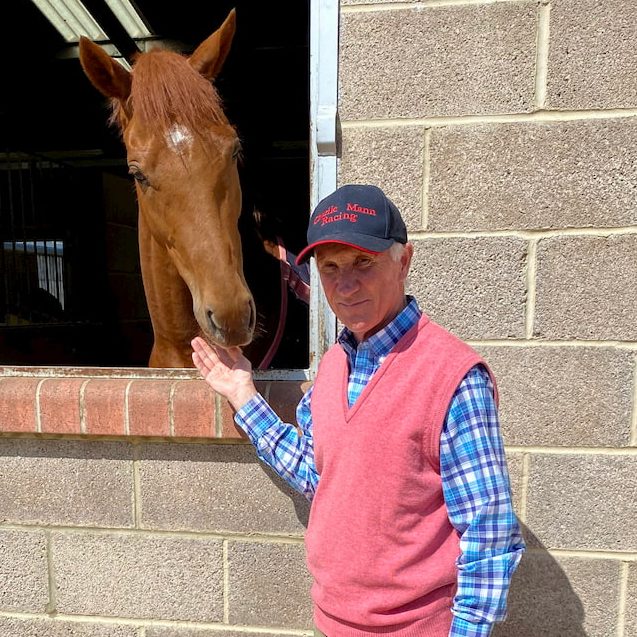 Used & loved by
Charlie Mann
"Since installing Cushion Track Premier in 2006, the surface has become widely known as the best surface in Lambourn. Younger horses can work for longer without soreness, and we are able to use it 365 days of the year."
More about what we do
Our Services