Wax Track
The waxed surface range
The affordable waxed surface for private or professional use.
With the lowest wax content in the range, our Wax Track consists of a unique blend of washed silica sand and stabilising fibres, and is relied upon by private and professional clients alike. 
Requiring minimal maintenance due to the wax in its composition, our Wax Track surface is able to perform all year round, enabling horses to work well in all weathers so that you never have to miss a day of riding.
Offering consistency and quality, Wax Track is the perfect surface option for smaller yards of up to twelve horses. As a high-performance cushioned surface, it also offers improved levels of impact absorption and energy return.
GET IN TOUCH
BENEFITS
Suitable for all disciplines 

Suited to indoor and outdoor use 

Requires minimal maintenance 

Ideal for light use and small livery yards of up to 12 horses 

Affordable, quality surface with low wax content
Tried and Tested
Durable and versatile, our Wax Track surface is currently in use at a number of equestrian venues across the UK. 
Adaptable and easier to maintain than some of our non-waxed alternatives, our Wax Track continues to provide a good footing and high level of support for riders across all disciplines, including Nigel Coupe, Charles Britton, Emily Chappell, and Robin Avery.
Daily Usage (high impact)
Ease of Maintenance
Longevity
Dressage
Eventing / Multi-discipline
Gallop / Training
Lunge pen
Polo
Racing
Showjumping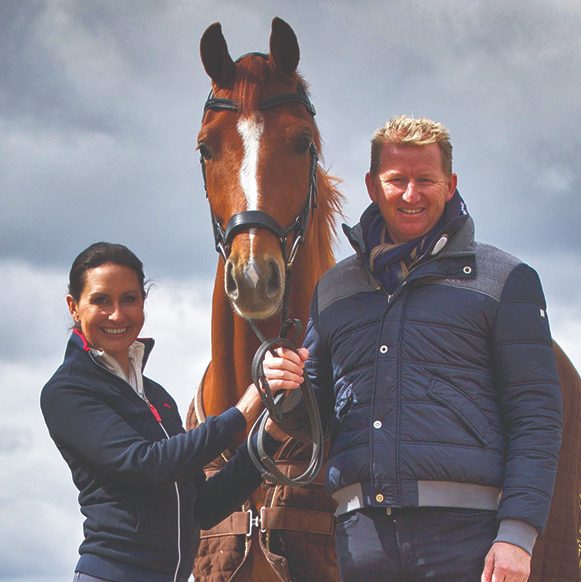 Used & loved by
Gareth & Rebecca Hughes
"We use Equestrian Surfaces for both our indoor and outdoor arenas; I can honestly say the quality of the product is second to none, it definitely improves the quality, confidence and movement of our horses."
Find out more
Request a callback
Keep your surface performing at its best
We'll help to maintain your surface
Carrying out thorough and regular maintenance on your surface is the only way to guarantee its longevity and to ensure it continues to offer the best support, cushioning and energy return, helping to prevent injury and keep your horse safe.
Find out more