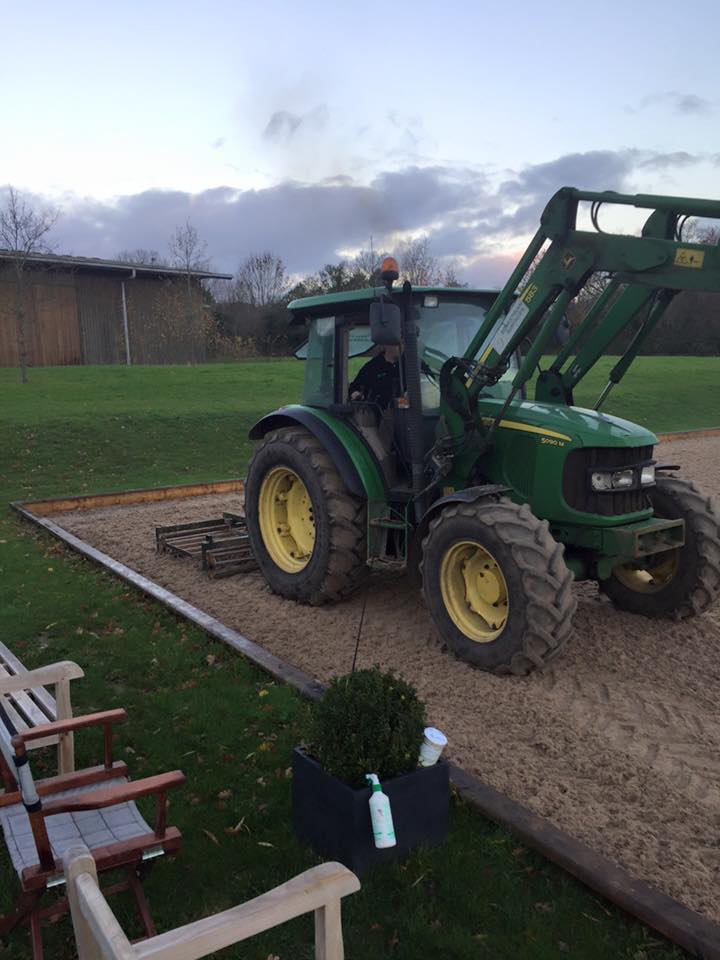 24.02
2017
Maintenance is key to improve life expectance of your arena
Maintenance is key to improve the life expectancy of your arena surface
This week we have been busy undergoing preventative maintenance works for Moody dressage, Matt Frost & Adam Kemp at AM dressage along with Gareth and Rebecca Hughes.
Preventative maintenance can be undertaken in many different ways, some of which include lifting and relaying the surface, harrowing or aerating the surface, re-levelling and depth checking the levels and topping up the surface if necessary. Following our preventive maintenance plan will ensure your surface performs to its optimum all year round and increases the longevity of the product.
Undergoing weekly maintenance will also increase the life span of your surface for instance grading your surface once a week will help to keep the surface from compacting. Even daily maintenance such as picking up horses droppings will prevent the surface being contaminated and therefore will enhance the performance of your surface and prolong its lifespan.
If you look after your surface, your surface will look after you.