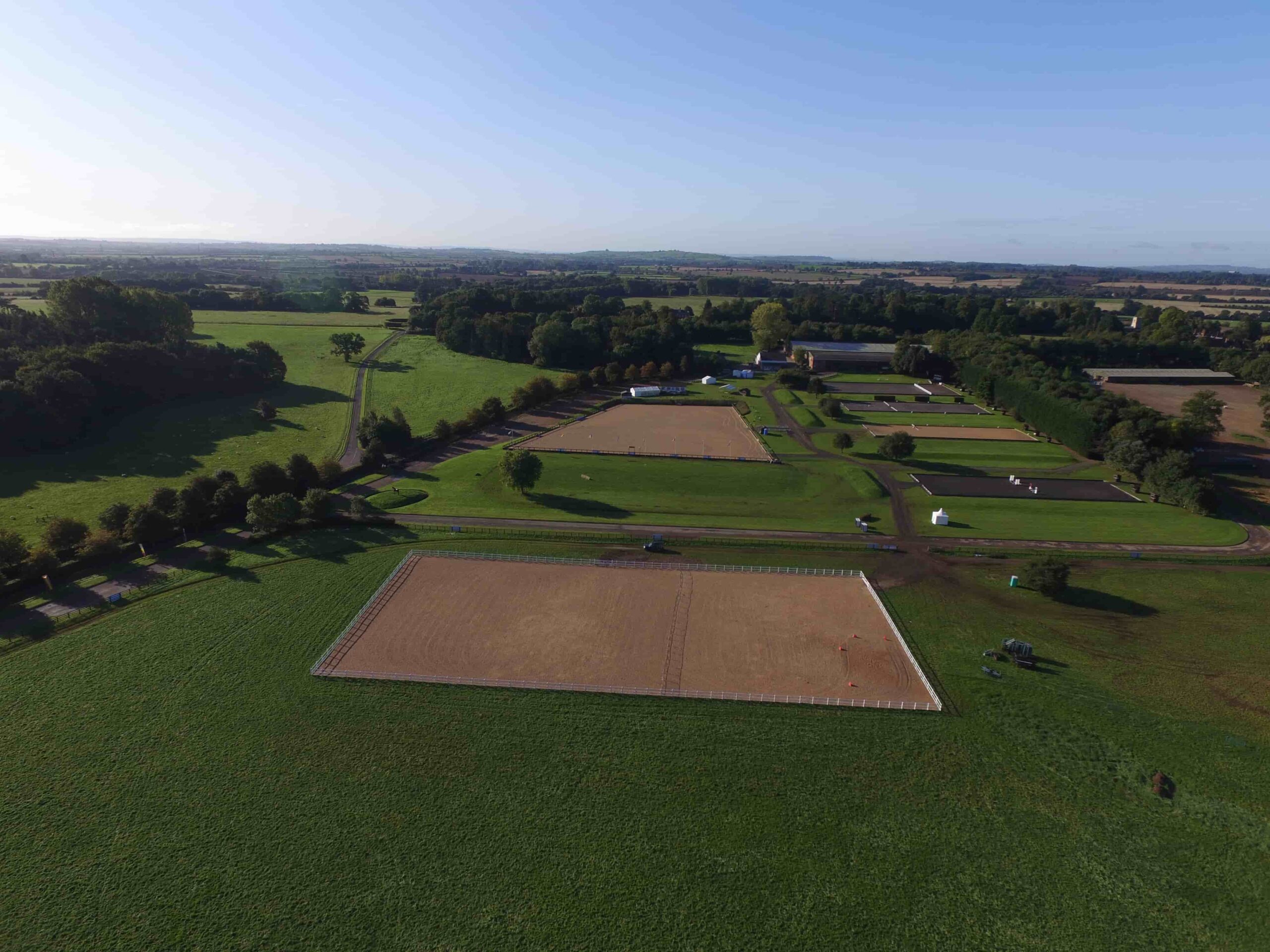 22.09
2022
What to expect from a site visit
At Equestrian Surfaces, we're globally recognised as a market leader for sustainable surface solutions. With over 35 years' worth of experience in bespoke equestrian arena construction – our teams are dedicated to completing all of our work to the highest possible standards, whilst simultaneously reducing our carbon footprint. 
As part of our efforts to provide great quality work, we have created a detailed application process that helps us to thoroughly establish and assess the needs of our clients. During this enquiry process, we'll be able to accurately understand your requirements and establish a strategy for moving forward.
Occasionally, it may be necessary to conduct a 'site visit' before beginning construction. But what occurs during a site visit, and how can you prepare for these?
Let's take a closer look…
What is the purpose of a site visit?
In special circumstances, a site visit may be required before we begin your construction project so that we can gain a greater understanding of your requirements. 
If we feel it is necessary, site visits are a great opportunity for us to assess the suitability of your site, identify specific surface requirements and rectify potential roadblocks – but they are also a useful way for you to get to meet a member of our team, and ask any questions you may have surrounding the upcoming project. 
A valued member of the Equestrian Surfaces team will visit your site in order to assess the suitability location, check planning permissions, provide surface samples and, where possible, make cost-effective suggestions based on your requirements.
Does every job require a site visit?
The majority of our work will not require a site visit. As part of our efforts towards becoming Net Zero, we have developed a thorough and robust process to establish the needs of our clients within our initial enquiry process. This has been implemented so that we can reduce the amount of unnecessary time spent out on the road – therefore reducing our carbon footprint and making our working procedures more efficient. 
Things to consider before we visit: 
If we deem that a site visit is necessary, it could be helpful to consider the following factors to ensure we get the very most out of our time at your site, so we can start your project as efficiently as possible.
Location –

Providing our team with the

What3Words location

of your site helps ensure the visit runs as smoothly as possible and we are able to reach you quickly and efficiently. This is particularly useful for rural locations!

Video footage

– It can be useful for our team to see video footage of your site before we attend in order to preempt any specific equipment or areas we'll need to assess whilst we are there. 

Landscape features –

In many rural areas, some natural watercourses or springs can cause interruptions during our construction process. Letting us know of these in advance helps avoid any potential roadblocks involving these. 

Traffic and construction –

Quite often, during an arena construction, there will be a large number of vehicles that need to access your property or site. We ask that clients are aware of this beforehand in order to avoid accessibility issues. 

What to expect on the day of the site visit
When would a site visit occur?
Whilst the majority of our work will not require a site visit, if it is required, then we will let you know after the initial enquiry process has taken place.
How long will it take?
We expect to be at a property for at least an hour, as we need to undertake several checks and assessments while there. 
Which member of the Equestrian Surfaces team will be attending?
There are several members of our team who frequently conduct site visits; however, for arena construction, you can typically expect our Installations Manager, John, or our Sales Director, Thomas, to be paying you a visit. 
Will we be bringing any equipment with us?
We will be bringing equipment with us; however, no major machinery or equipment will be brought along to a site visit. We'll typically bring a laser level and a tripod to measure how level the terrain is, as well as a spade to check the depth of the soil on top of your surface. 
Will you make suggestions or give advice?
Yes. When it comes to taking on the construction of a brand-new arena or gallop, thorough planning, informed and guided by a wealth of experience and know-how, is essential. 
The site visit is for our team of experts to assess your project location and make appropriate suggestions where necessary. This ensures we provide the highest quality of work and can guarantee the best results for you. 
We might offer insight into which surface we think will be best, provide surface samples for you to choose from, or suggest more cost-effective locations for your project. 
Can you help with planning permission for larger projects?
If planning permission has not been sought prior to our first site visit, we have a specialised planning and design team who will get in touch to help you arrange planning approval prior to construction. 
Our planning service is carried out by chartered architects and provided by specialists who hold a very high success rate of gaining necessary permissions and achieving planning approval.
At Equestrian Surfaces, our experienced construction teams are passionate about delivering an excellent level of service from start to finish. Whether your project involves the refurbishment of an existing arena or surface or the construction of an entirely new equestrian facility – our team of experts will ensure that all work is carried out with accuracy, efficiency and to an exceptional standard. 
If you have any queries about an upcoming project or require further information on any of our services, please get in touch here!