Indoor & outdoor arenas
1.5-hour appointments
Ride on our surfaces
Purchase options
Maintenance overview
Overnight stay available
CUSHION TRACK CLASSIC
40 x 20M INDOOR
Our original waxed surface, Cushion Track Classic is highly durable and well suited to indoor and outdoor applications. We recommend this surface for dressage, showjumping, and eventing riders, and schools and competition grounds which experience heavy footfall daily.
BOOK NOW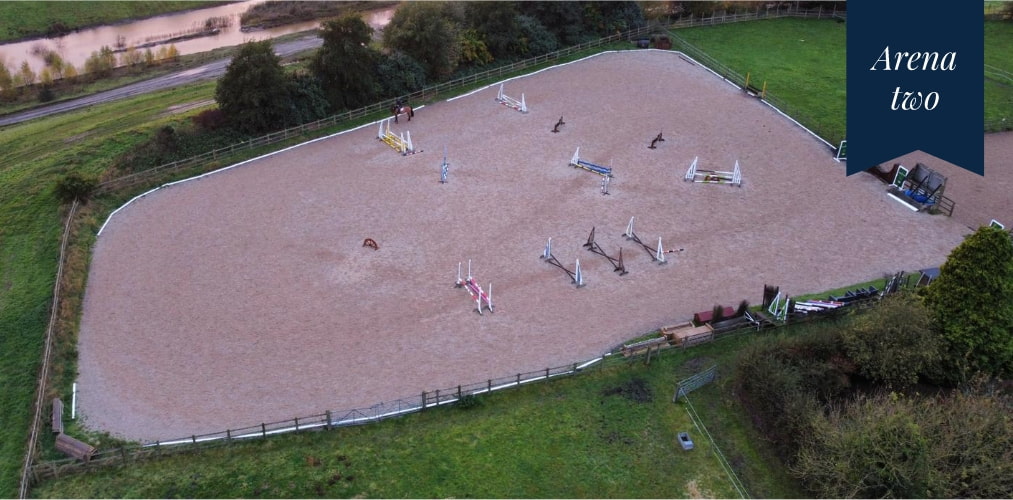 ECONOMY TRACK
60 x 40M OUTDOOR, 15 cross country jumps & 20 showjumps
As a non-waxed surface, Economy Track is a high-quality surface best suited to outdoor use, providing a consistent footing for riders in all disciplines whilst also being a great option for gallops and training tracks.
BOOK NOW
SAND & SYNTHETIC FIBRE
60x20m OUTDOOR DRESSAGE ARENA
Our sand and synthetic fibre surface option is mixed on site rather than in our production facility, providing a cost-effective solution without compromising on quality. As a non-waxed surface, this mix is best applied outdoors and is highly recommended for those practising eventing.
BOOK NOW
Equestrian SURFACES SHOWCASE FACILITY
Hemmingshaw Lane, Arclid, Sandbach, Cheshire CW11 4SY
VIEW ON MAP
Find the right surface
Our Cheshire Showcase Facility allows you to try our surfaces before you make a purchase.
Calling upon over 35 years of industry experience, our on-site team can assist you in your decision-making process, evaluating your requirements, budget and the nature of your practice to ensure the surface you select is one best suited to your needs.
With three arenas and a selection of both waxed and non-waxed surfaces, our Cheshire Showcase Facility is designed to give you the option to try out one or several of our surfaces before you commit to making a purchase. 
Not only are you invited to experience our high-quality surfaces for yourself to see how they can boost performance and promote soundness in your horse, but you're also welcome to call upon our team, who will be able to give you a full profile of each surface, along with advice relating to their maintenance and irrigation requirements.
BOOK YOUR TEST RIDE NOW
Make a provisional booking
BOOK YOUR FREE TEST RIDE
"*" indicates required fields
Keep your surface performing at its best
Maintain your surface with a high-quality grader
Find out more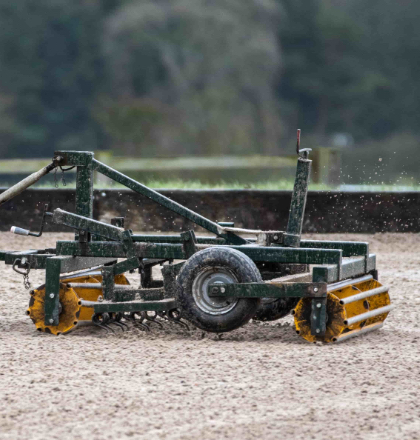 What our customers say
We had wanted to build a ménage on our private yard but were unsure of the planning regulations and requirements for our area. Equestrian Planning Services expert knowledge helped us to make informed decisions and the planning application went through in a timely, efficient manner.

Thank you, Equestrian!