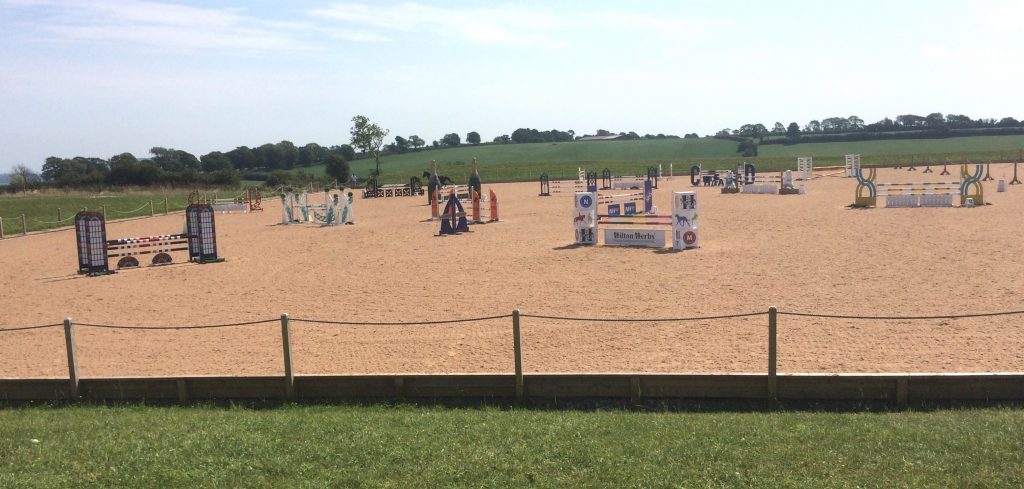 19.10
2020
Krissy Spiller – Course Designing Post-Lockdown

I've been a British Showjumping Course Designer for over twenty years, but I don't think I've ever experienced a year quite like 2020! 
Since lockdown has been eased, we've seen that show entries have started to increase, and the introduction of competitor times seems to have been very well received – I know I always appreciate knowing my finishing time! 
Building at shows following the lockdown, I've been aware that horses, ponies and riders may well be a little 'ring rusty', so I've been doing my best to ensure all tracks are flowing well and built fairly. I've always aimed to set tracks that encourage the most novice of horse and rider to have a positive experience, where confidence can be gained but also where a challenge can be provided to the more competitive duos, who can take a shot at some shorter routes. 
Accommodating all levels of ability when competing in the same class can require some thought, but personally I believe it's the course designer's job to cater for all competitors – the riders are the ones paying to be there! 
Over the weekend of 26th– 27th September, due to the restrictions in Wales, I stepped in at Chard Equestrian to build the British Showjumping pony qualifiers. The finals of these qualifiers were held at the British Showjumping Indoor Championships at Aintree.  
Building on a good surface always makes my job a bit easier, as I don't have to worry about horses slipping (as they may do on grass), or the ground churning up in corners. I've found that the surface at Chard Equestrian, supplied by Equestrian Surfaces Ltd, rides very well, with minimal maintenance required throughout the show day. It allows horses to travel forwards, and with confidence, providing the perfect surface to assist me with my own goal of building forward-flowing tracks!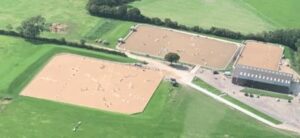 During lockdown, I have spent some time putting pen to paper and have now produced a book titled Course Designing: Creating Quality Courses.
This book is a general guide on how to design flowing and fair courses. It contains pictures and diagrams and should provide useful information to anyone interested in the art of course designing! 
You can purchase copies of my book from my website. With Christmas looming, it could be the perfect gift! 
As we move into the winter season, let's hope that shows can continue and that normality is around the corner for us all. 
Good luck to all who are still riding and actively competing in whichever is your chosen sport!